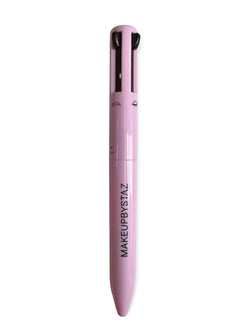 makeupbystaz
4-in-1 makeup pen
Introducing the new 4-in-1 makeup pen! 


Pull down each colour for each of the following:
Black - Eyeliner
Brown - Dark Brown eyebrow pencil/brown liner/lip liner 
White - Highlighter 
Pink - Lip liner
Each colour can be used for different things! 
 • Long lasting and smudge proof!
• Perfect for traveling!
• The perfect gift!
• Twist to get more product out! 

(prices in $AUD - change currency in menu bar!)